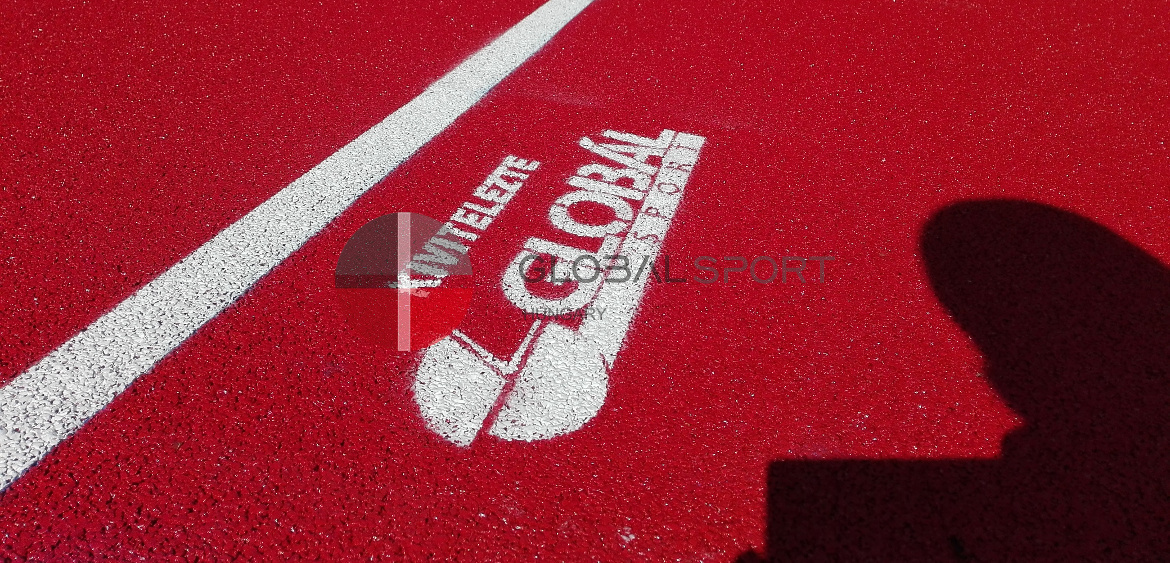 Either it is hard court, clay or artificial grass, you can find anything at Global Sport! Thanks to our partners, you can leave the planning, implementation and maintenance with our professional team. We provide high-tech quality sport surfaces at a favourable price!
Tartan tennis court surfaces:
Globál Sport EPDM
Fields of use:
One layer, water permeable sport flooring system. Perfect for running tracks and multifunctional sport surfaces.
Layers:
Mixture of 1-3,5 mm size EPDM rubber granules with polyurethane binder. Installation with laser guided paving machine (or manually) locally. Due to the available colour charts it is possible to build the tennis court of your needs.
Acrylic tennis court surfaces:
Due to the acrylic sports floor the ball rebound capability is very good which results a very fast and spectacular game. The system is suitable for multifunctional sport surfaces as well and has very good weather resistance abilities. The technology of the acrylic system gives opportunity to play tennis even on asphalt or concrete sub base, either indoor or outdoor.
Artificial clay:
CONICA'S PRO CLAY system is suitable for indoor and outdoor use as well. It is made from mixture of antifreeze ceramic granules and polyurethane binder which is installed with special laser guided paving machine. This system is first class classified according to the International Tennis Federation (ITF). The Porsche Tennis Grand Prix in Hamburg and FED CUP international ATP tour in Switzerland were organised one the same sport surface.
Advantages of the system:
100% recyclable
can be used through the year
lining withstands extreme cold and hot weather
cost-efficient maintenance
perfect water permeability
hard court
equal ball rebound rates over the surface
less injuries
wheelchair athletes can also use it
long life span
can be installed both on existing clay or artificial grass surfaces