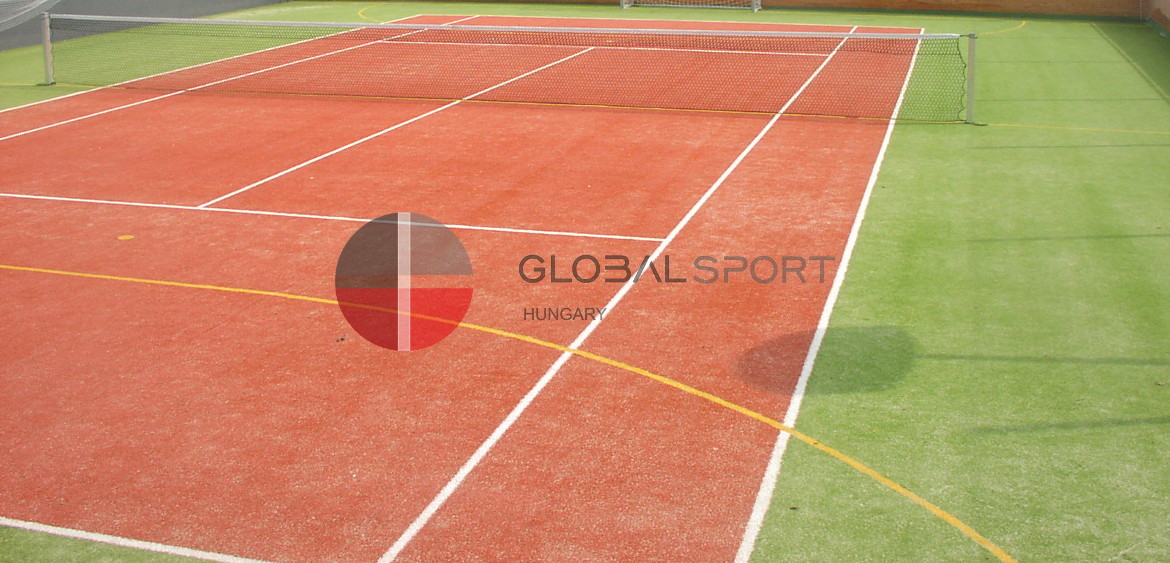 Regarding tennis surfaces opinions differ within this profession. One swear on artificial grass, while others goes on hard court. Our comapany has attended many workshops where loads of practical knowledge was gathered how to make th ebest artificial tennis courts. If durability, low prices and quality matters, you will need Global Sport's know-how for your best tennis courts.
Artificial grass tennis courts:
Our artificial grass tennis and padel courts meet the highest playing characteristics. In coopearation with our turf suppliers we offer innovative and sustainable system solutions, which fulfill the need either of beginner and professional players. The strong relations with our partners makes it possible to follow up the entire procedure from planning through installation up till the maintenance. What we provide is top quality, reasonable price and sustainability. Our tennis court systems are ITF certified of categories 2, 3 and 4.